Self-Ligating Braces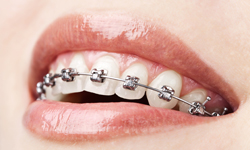 Dr. Anderson is committed to providing his patients the very best self-ligating appliances so that you too may receive the benefits of the latest technologies and best orthodontic techniques. Self-ligating braces are the newest technology in braces. They allow for a quicker and more comfortable orthodontic experience. Self-ligating brackets have less friction than traditional braces allowing for lighter forces to be used, resulting in less discomfort. Less friction also means that the teeth can move quicker and with more predictability than with traditional braces. This means less time in braces.
Learn more about Empower®
---
Clear Braces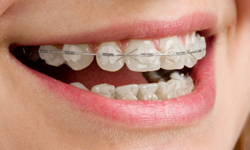 Ceramic or "clear" braces are for the orthodontic patient who wants the results of braces but does not want everyone to know they are wearing braces. Ceramic braces are made of clear materials and are therefore less visible on your teeth than metal braces. While they are visually less prominent, they do require more attention to oral hygiene as ceramic braces are larger and are more brittle than their metal counterparts. We offer the latest technologies and the most esthetic appliances available.
Learn more about Clarity™ Advanced Clear Braces
---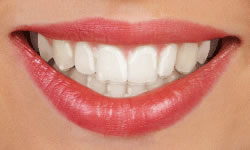 Clear Aligners
Clear aligners are a series of invisible, removable, and comfortable acrylic trays that straighten your teeth. Aligner therapy is the latest orthodontic technology and is making rapid improvements. However, currently the technology has not advanced to the point that it can offer the same results as braces in all cases. To see if you are a candidate for aligner therapy, contact our office to schedule a complimentary consultation.